August 2020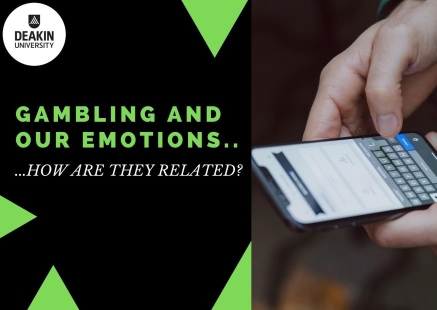 Deakin University is seeking participants Australia wide for a new and innovative research study on gambling and emotions.
The researchers want to know about how feeling emotional, distressed or impulsive might impact your gambling.
The study uses a smartphone app to track gambling sessions as they occur in real life.
Who can participate?
If you are aged 18 years or over
Own a smartphone
Have gambled in the past month on any gambling activity (excluding lotteries)
What is involved?
A 30 min online survey
Downloading 'MetricWire' app
A mini survey twice a day for four weeks via MetricWire app
You will receive a $30 Coles e-gift voucher if you complete 75% of the mini surveys.
To access the online survey and participate click here 
For further information and any inquiries please contact Stephanie Dias at sdias@deakin.edu.au
This study has ethical approval from Deakin University [2020-039].